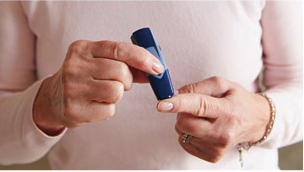 Are You Diabetic?
Let us help you manage your diabetes.
DePaul Community Health Centers' Diabetes Institute
is now offering FREE diabetes resources & tools
Once A Month You Will:
Work with a team of health care professionals to manage your illness, including a Provider, Diabetic Educator and Social Worker.

Share our personal diabetes experiences and learn from other diabetic patients.
PLUS, you may be eligible for FREE diabetic supplies!
Contact Sylvia Denson, RN at (504) 207-3060 extension 2394
for more information, including session dates, topics & locations.
Make a appointment today! (504) 207-3060