Our Pharmacy is Fast, Friendly and Trusted.
Let us fill your next prescription.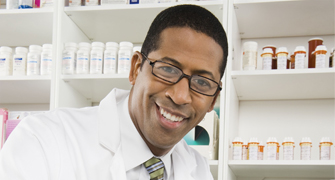 For your convenience, a DePaul Community Health Centers' Pharmacy is located onsite at five of our ten health centers: Bywater, Carrollton, Gentilly, Metairie and New Orleans East. Pharmacy services are available for all DePaul Community Health Centers' patients.
We accept

Medicare, Medicaid and Most Major Commercial Insurance Plans and

prescription assistance programs are available for individuals who cannot afford to purchase their medications. Our Pharmacies accept

cash, check and most major credit cards.
For emergency prescription information, please call our 24-hour line: (504) 207-3060.

Pharmacy Locations and Phone Numbers
DePaul Community Health Centers
Carrollton - 504-207-3019

​​​​​​​Gentilly - 504-667-4300​​​

Metairie - 504-488-3007

​​​​​​​N.O. East - 504-539-3860

St. Cecilia - 504-207-6287

Westbank Expressway - (504) 309-4165